One of Zapper's transactional features is the Swap. You can use this feature to swap supported tokens on 6 different networks. The supported networks are Avalanche, BSC, Ethereum, Fantom, Optimism and Polygon.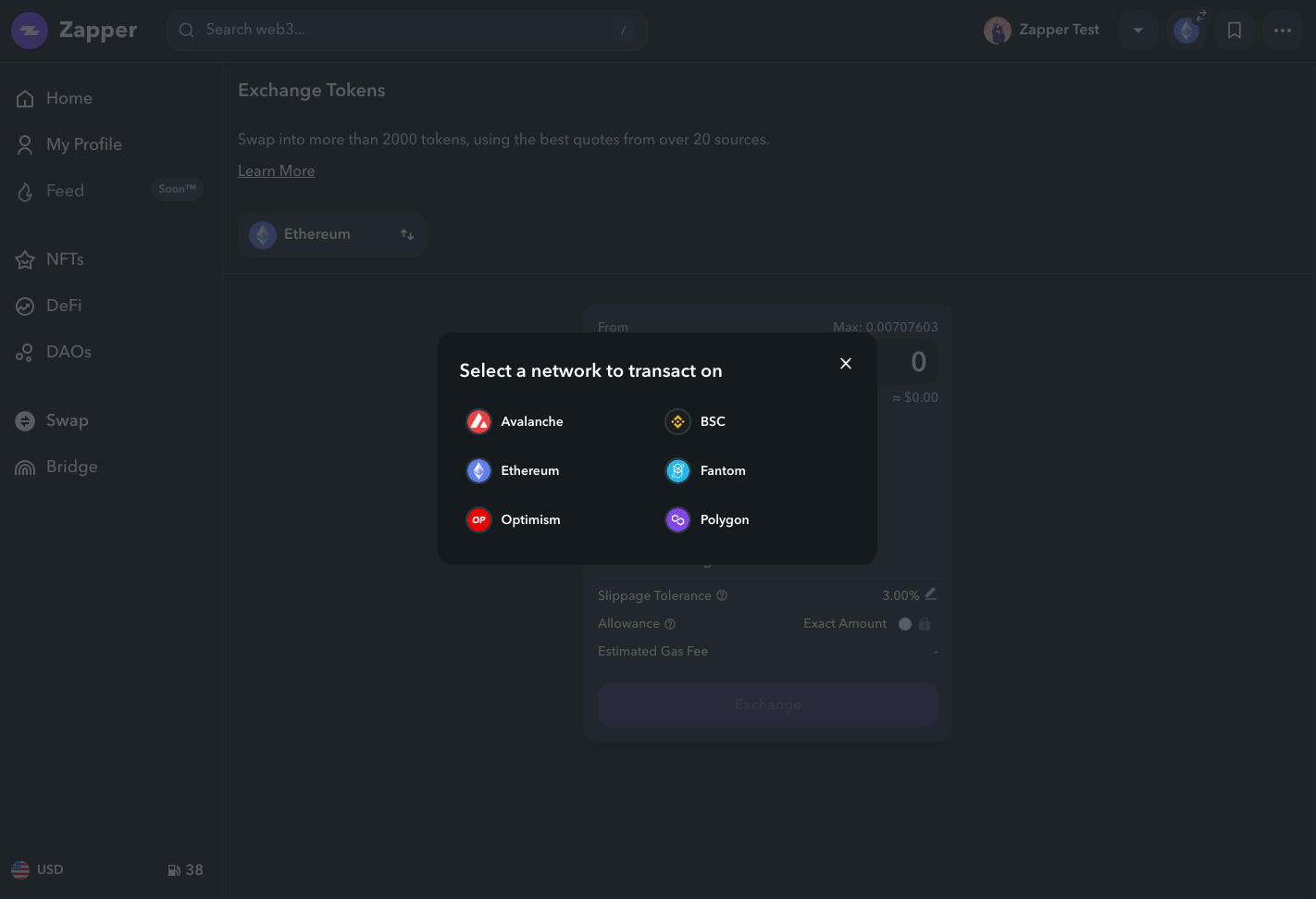 Here is how to use the Swap feature:
Click Swap on the sidebar menu

Select the supported network you want to swap on

Select the token you want to swap from

Select the token you want to swap to

Input the amount of tokens you want to swap

Adjust the slippage of the swap (default is 3%)

Click Confirm if you are swapping a native token or Approve and Confirm the transaction, if you are swapping from an ERC-20 token

You have successfully swapped a token on Zapper!