Zapper has a social feature that allows you to follow other wallet profiles. This makes it easy to observe the on-chain activity of peers, anons, crypto whales, and your favorite influencers.
To start building your followers list, you must have a wallet connected to Zapper. Once connected, you can use any of our exploration pages to find an interesting account that you want to follow.
For example, on an NFT collection page, you can browse "owners" and click the follow button next to an interesting account.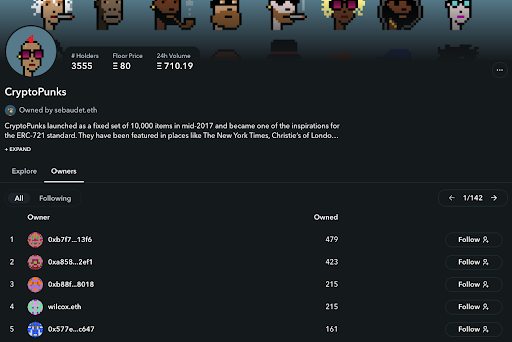 Please note that the first time you follow an account, you will need to sign a message in your wallet to give our dashboard permission to interact with the social feature. This signature does not cost you any gas fees.


Zapper currently limits one connected wallet to follow 1000 profiles for users with an ENS and 100 for users without an ENS. The team added this cap so our system is not overloaded. As the feature scales, the limit will be increased.