The NFT exploration page features a banner that includes the most recent Top NFT Sales by collection, and a list of all the trending NFT collections in the last 24 hours.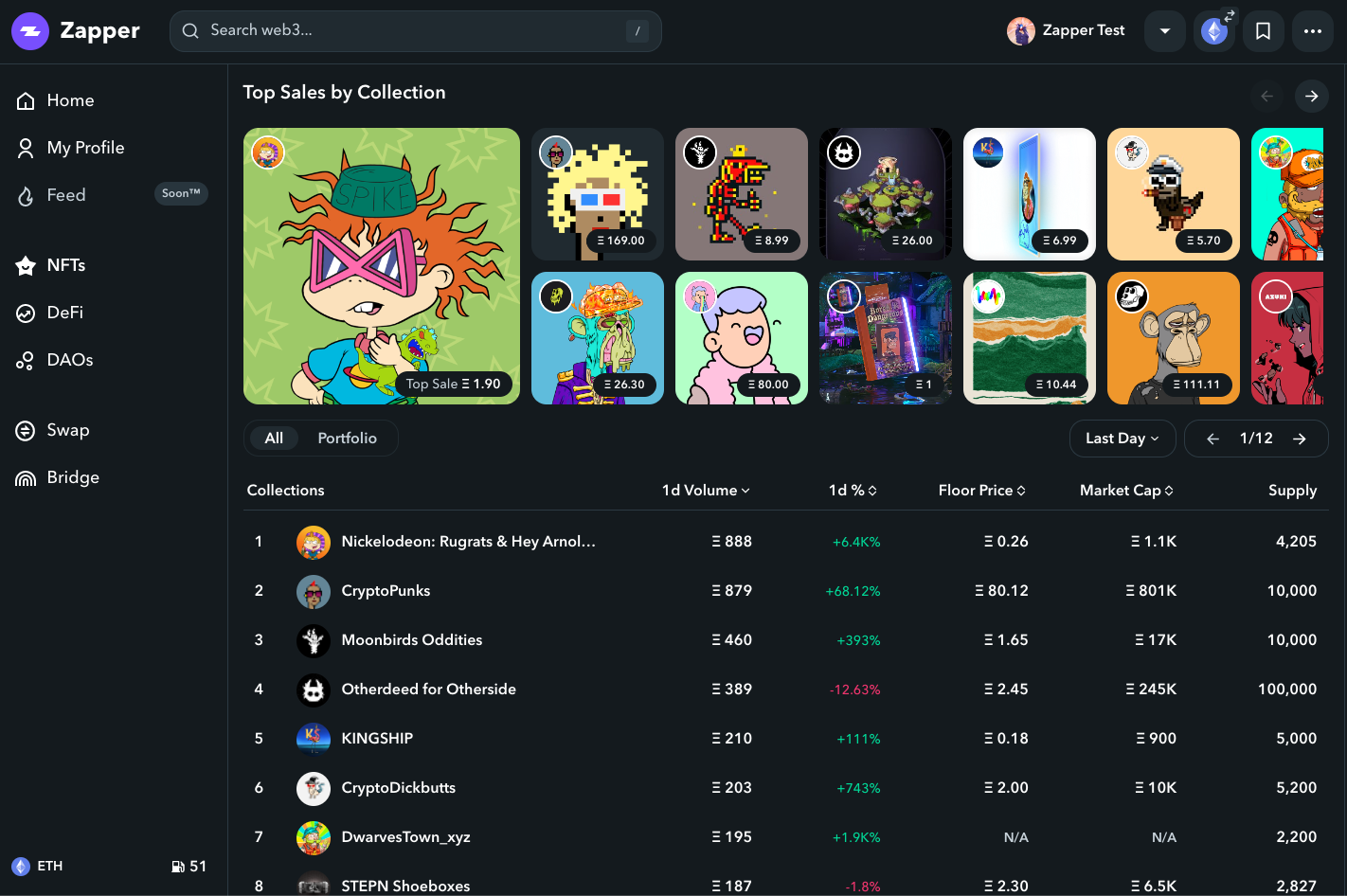 The list of trending NFT collections can be sorted by time period in 1 day, 1 week, and 1 month increments. They can also be sorted by floor price, market cap, supply, and sales volume over a particular time period.
From this page, you can also select the "Portfolio" toggle to only view all of the collections that you own and NFT from.