One of Zapper's key features is an at-a-glance view of your web3 portfolio. To find your portfolio from the homepage, select "My Profile" from the lefthand navigation bar OR your wallet address in the homepage header. Both of these links will take you to view your assets and net worth!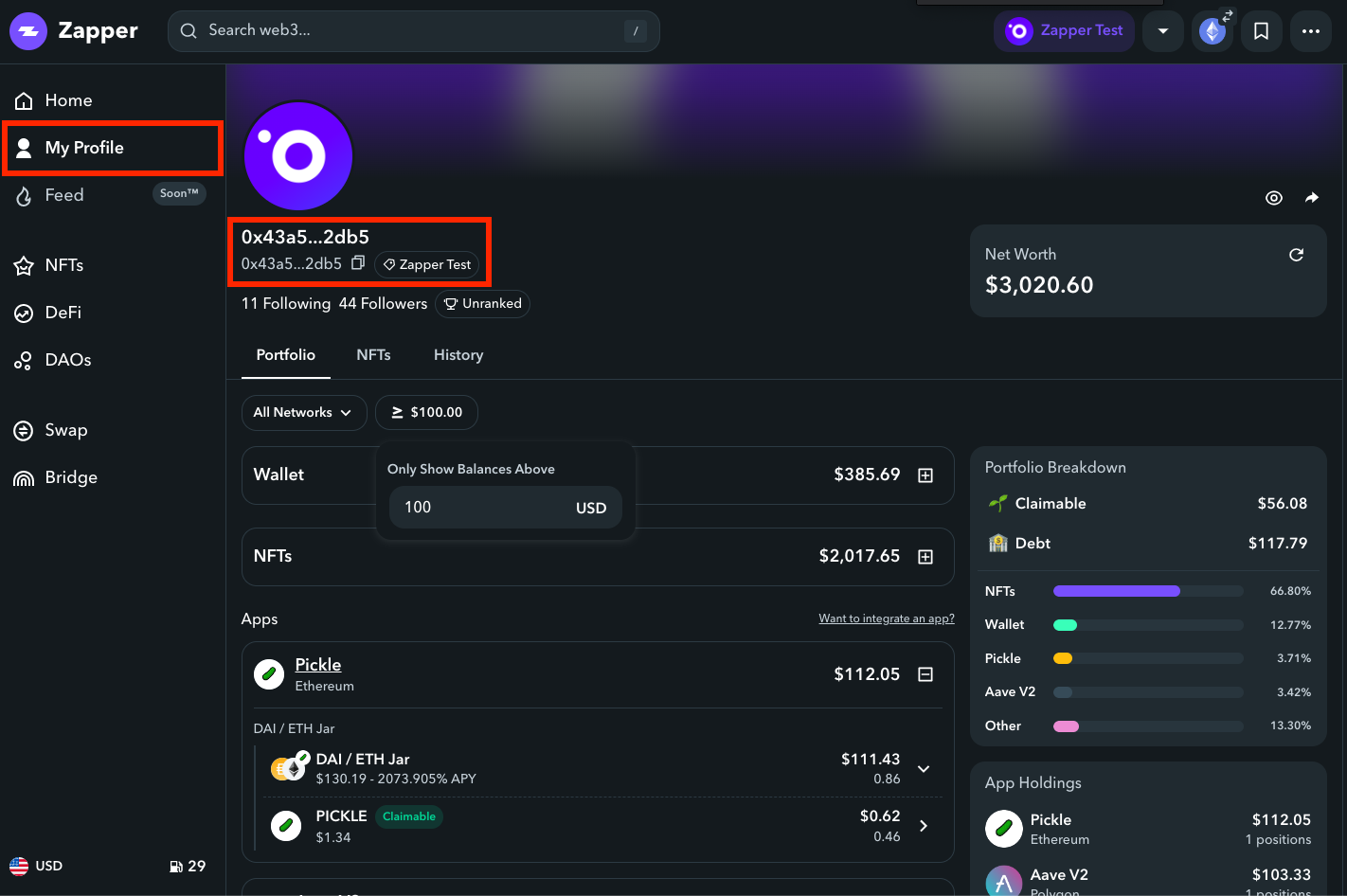 Your profile page automatically displays the contents of your connected wallet. This includes your net worth, tokens you own, NFTs you have, and DeFi Apps you have positions in.
Net Worth
Zapper aggregates the value of all assets in your connected wallet into one estimated net worth value. This value is the total monetary value of your tokens, NFTs, and assets you have in DeFi Apps.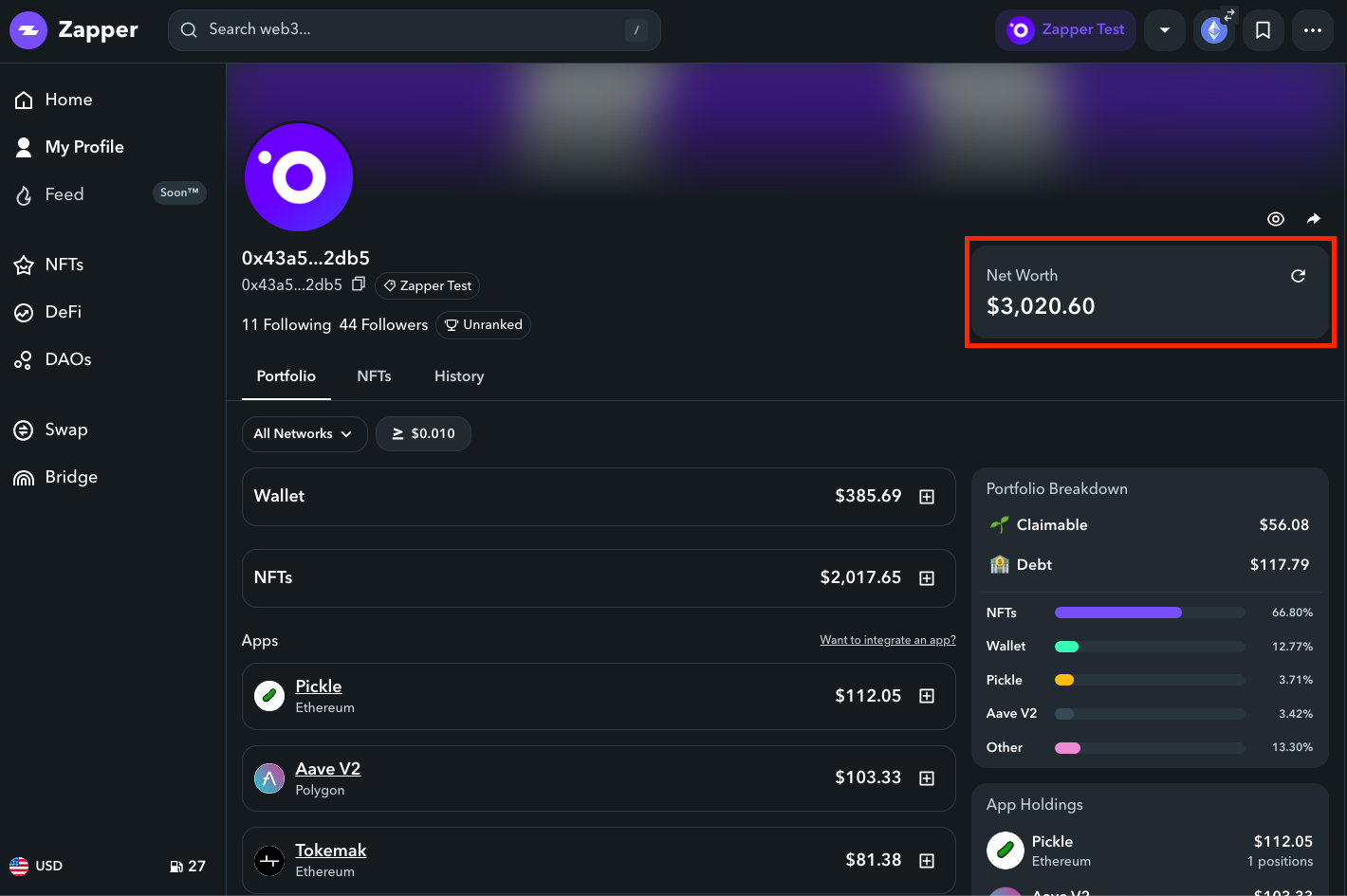 Tokens
The Wallet section of your profile will show the balance of all supported standalone tokens you have in your wallet.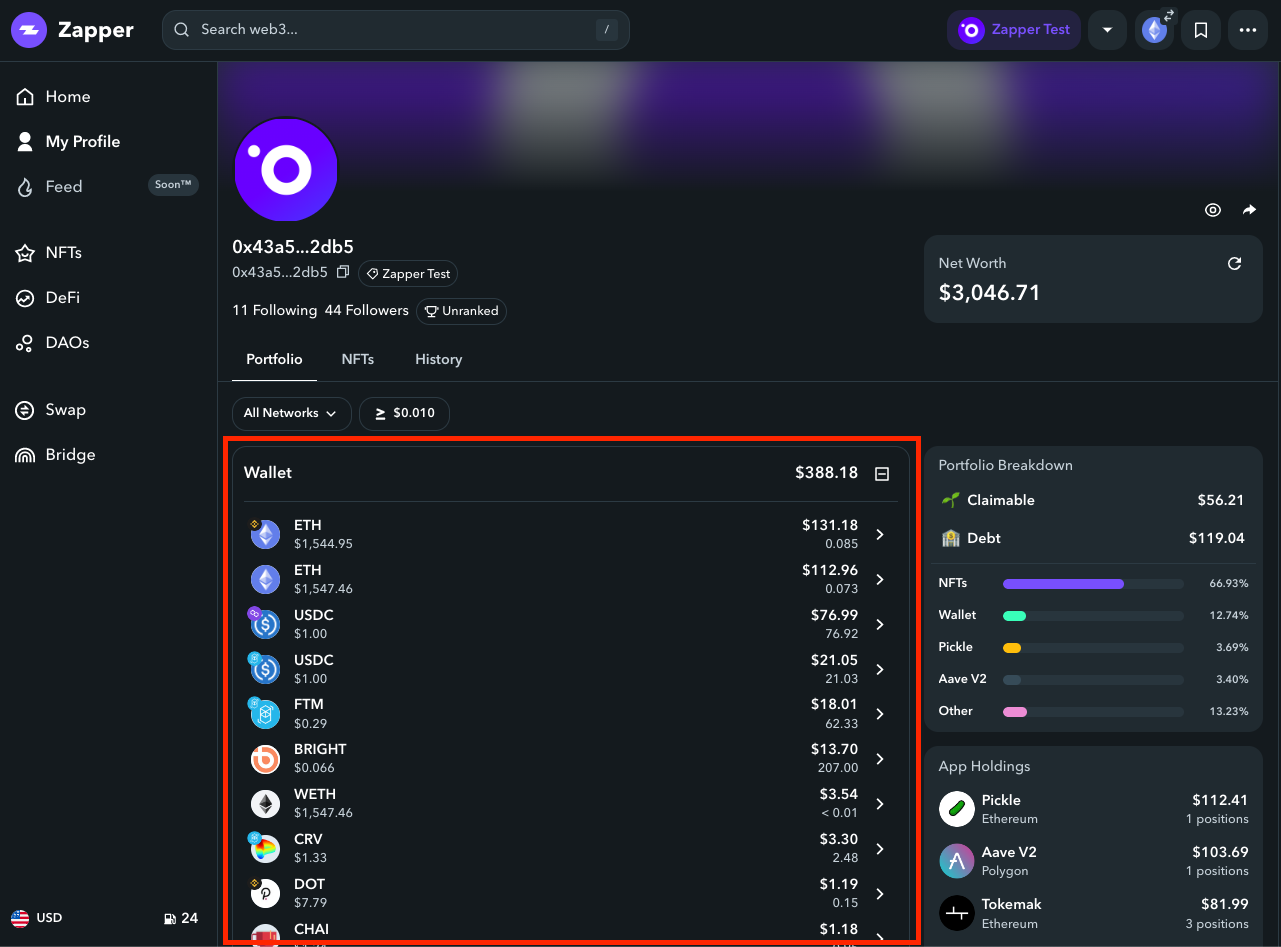 NFTs
The NFT section of your profile will show the top 3 highest-value NFTs in your wallet. If you click "View All" you will be redirected to a page that displays all the NFTs you own.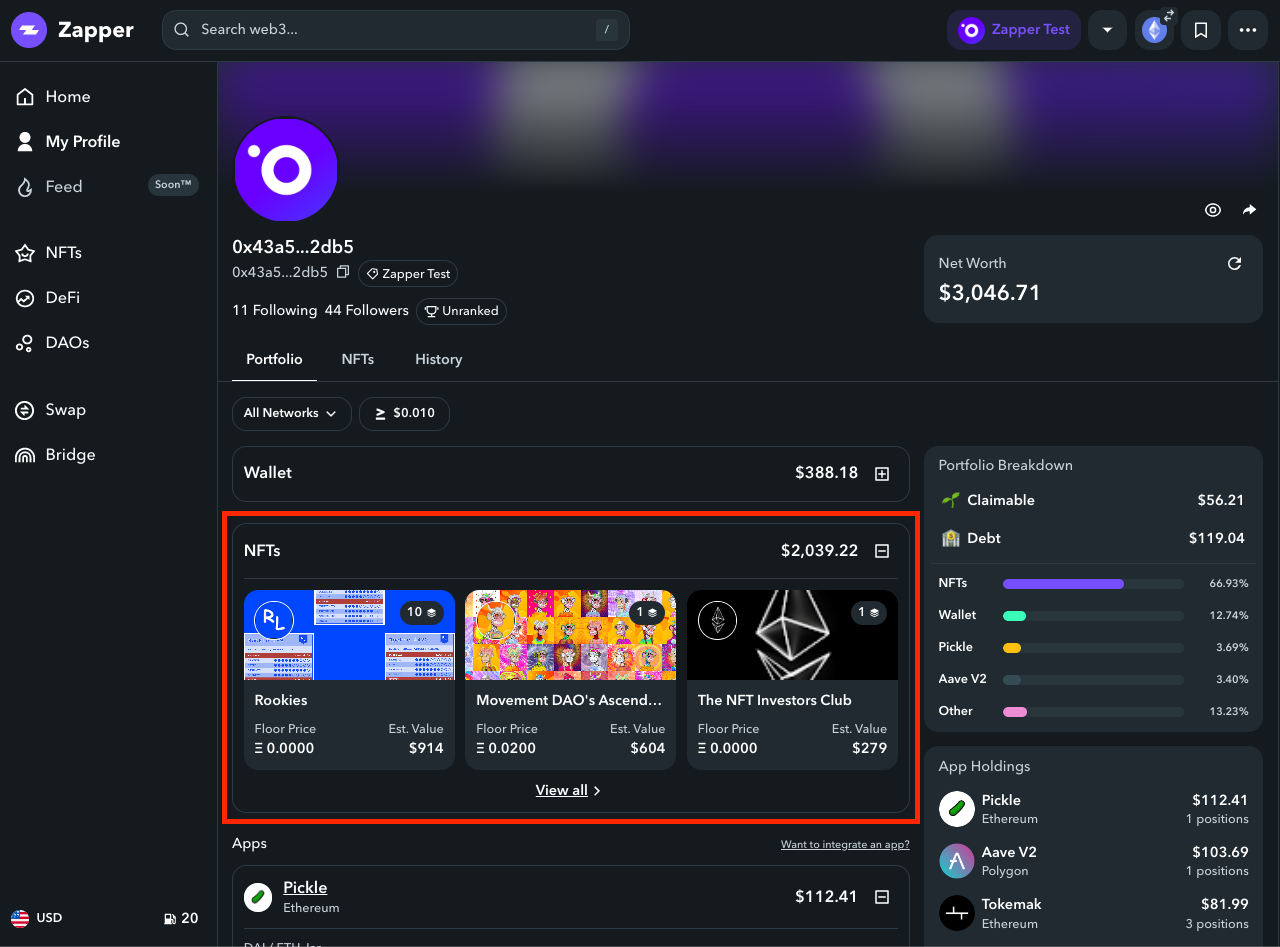 Apps
The Apps section of your profile displays the assets that you have invested in supported DeFi apps on Zapper.