Zapper's homepage offers an at-a-glance overview of trending and featured wallets, NFT collections, DeFi Apps, and DAOs. From the homepage, you can navigate to the NFT, DeFi Apps, and DAO exploration pages to start exploring the latest in web3 data and trends.
The focus of our homepage is the exploration section, which offers a preview of which NFT collections are trending, popular accounts on Zapper, and new DAOs and DeFi Apps to discover.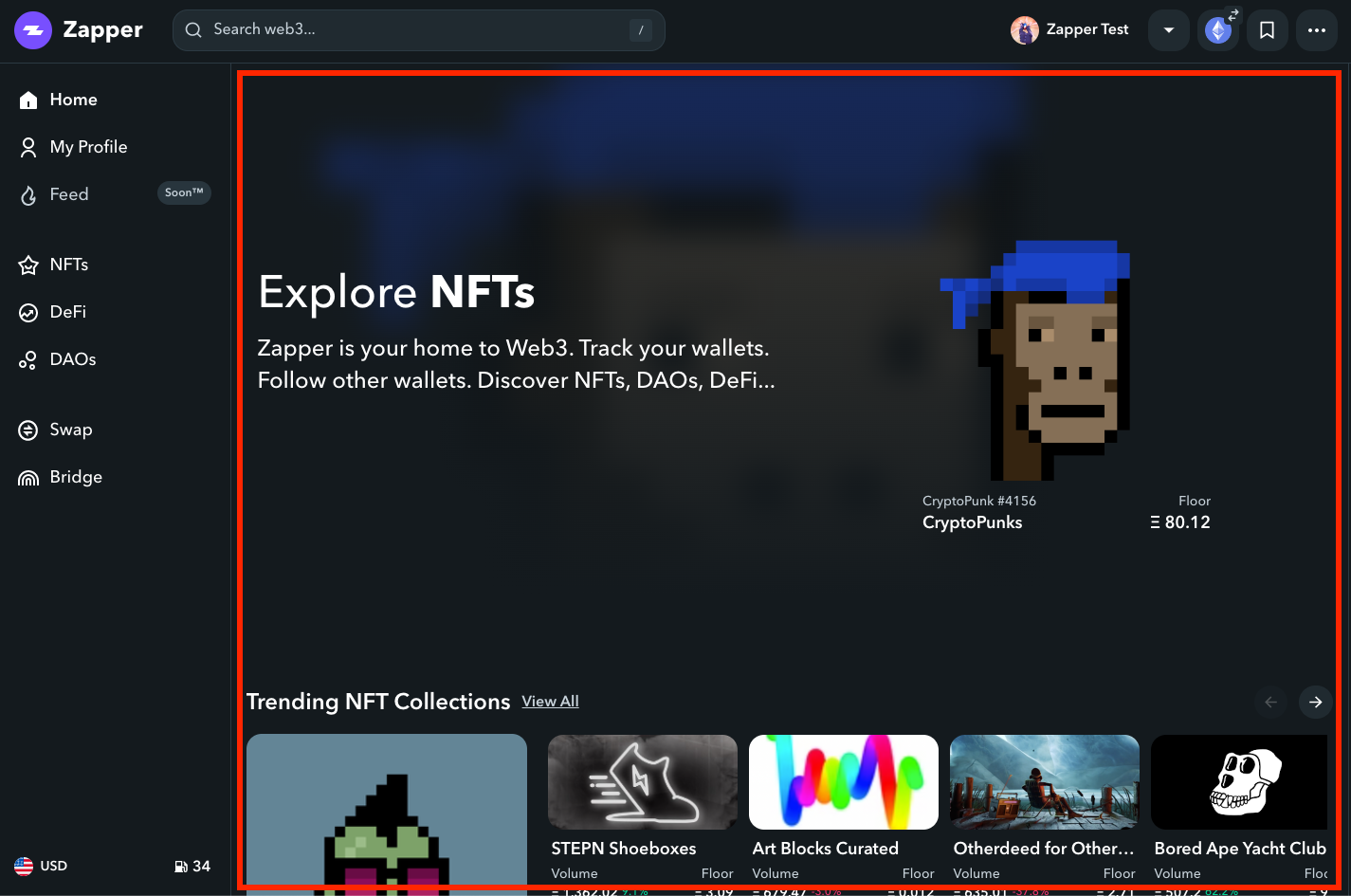 You can explore NFTs, DeFi Apps, and DAOs in even more depth by selecting one of the verticals from the left-hand navigation bar to be taken to the corresponding page. This navigation bar can also take you to our Swap or Bridge pages and your profile page.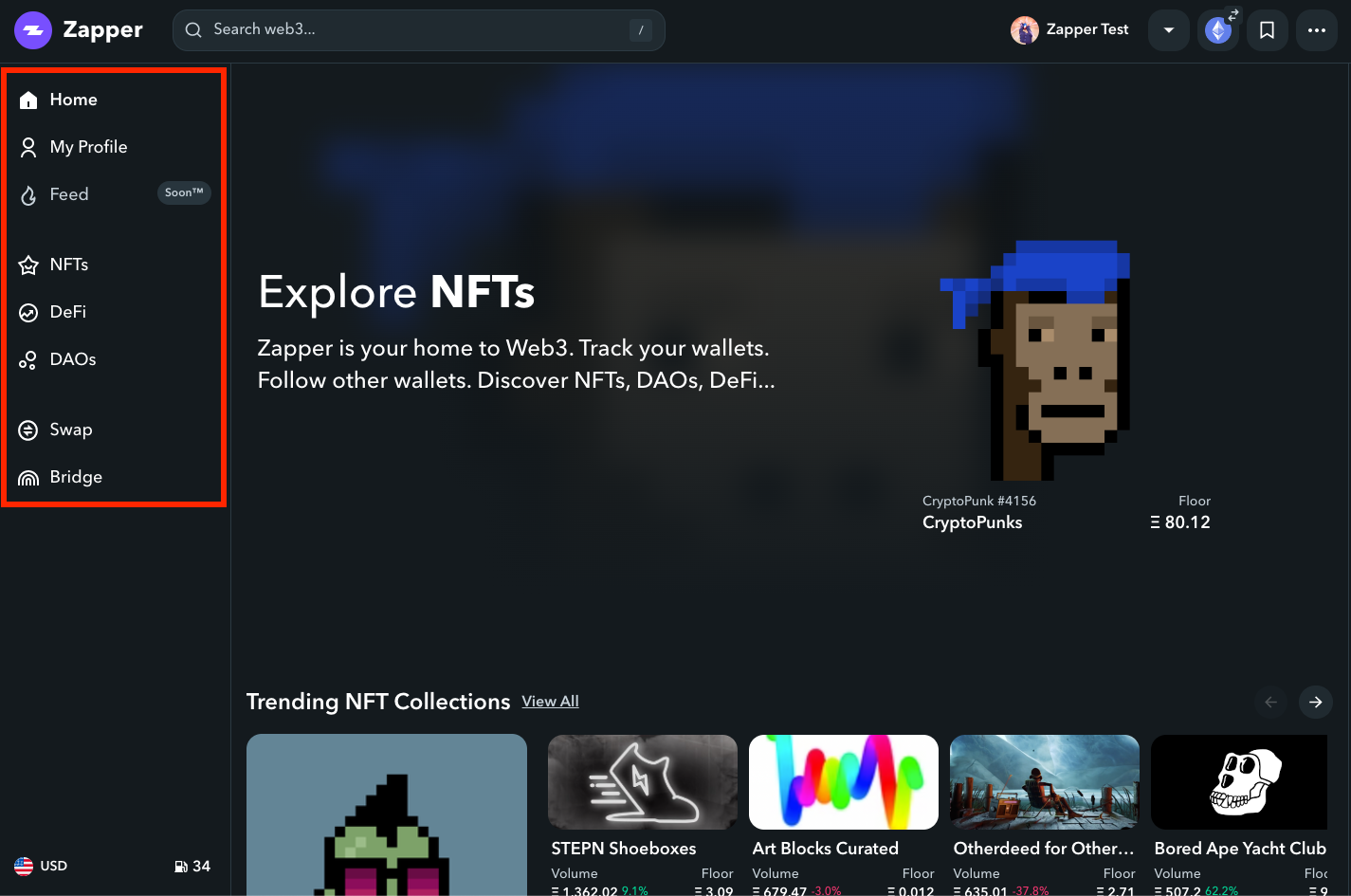 On the top right side of the header, you can quickly navigate to your profile page; a drop-down menu that allows you to manage your rewards, token allowances, wallet providers, and sync with our mobile app; a menu to switch between networks; a list of your wallet bundles; and a second drop-down menu where you can access your dashboard settings, submit a feature request or bug bounty, submit a support ticket, and switch between dark and light mode.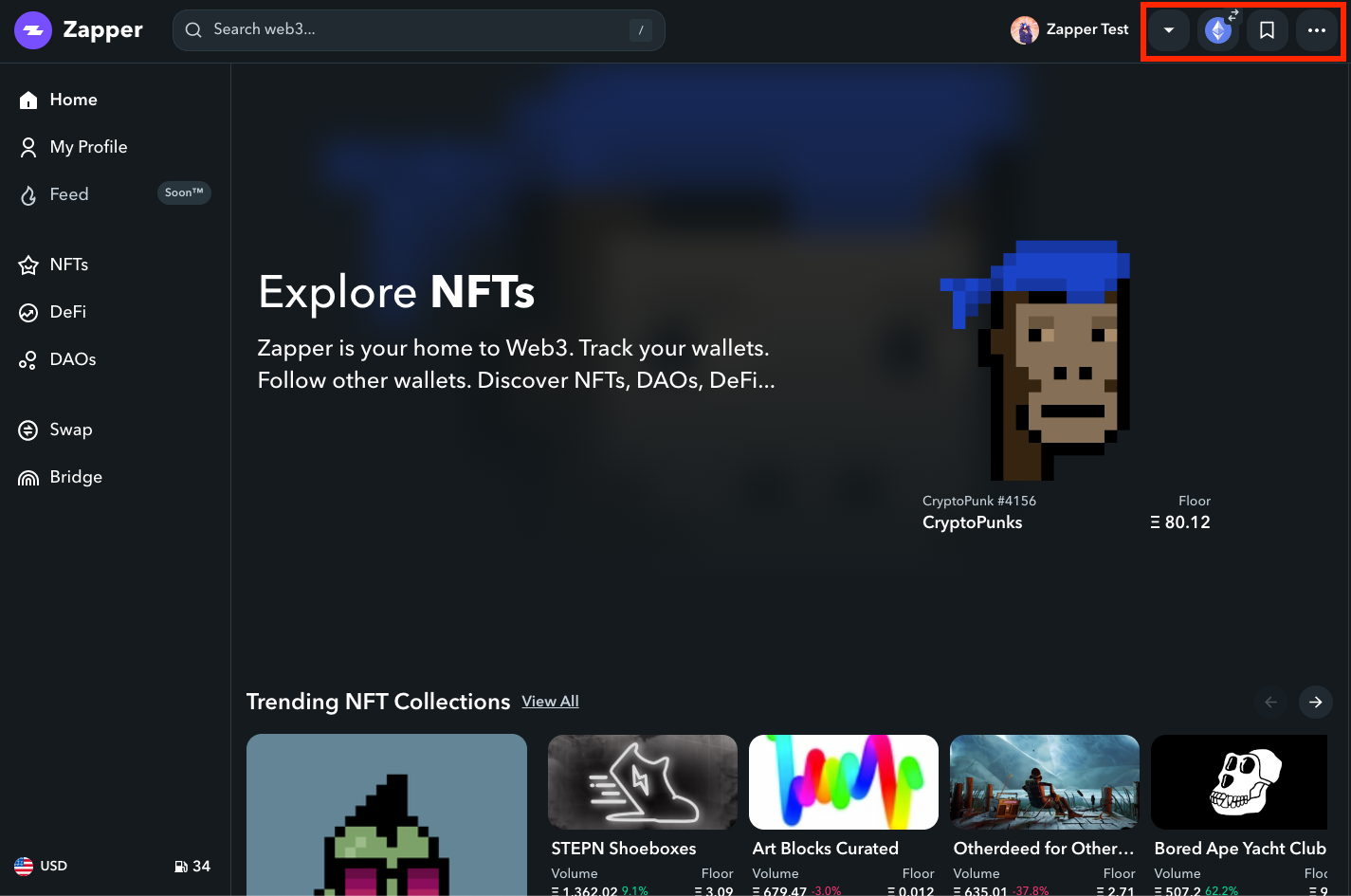 At the top of the homepage, there is a search bar that you can use to look up any account, token, NFT collection, wallet address, or DAO you are curious to explore.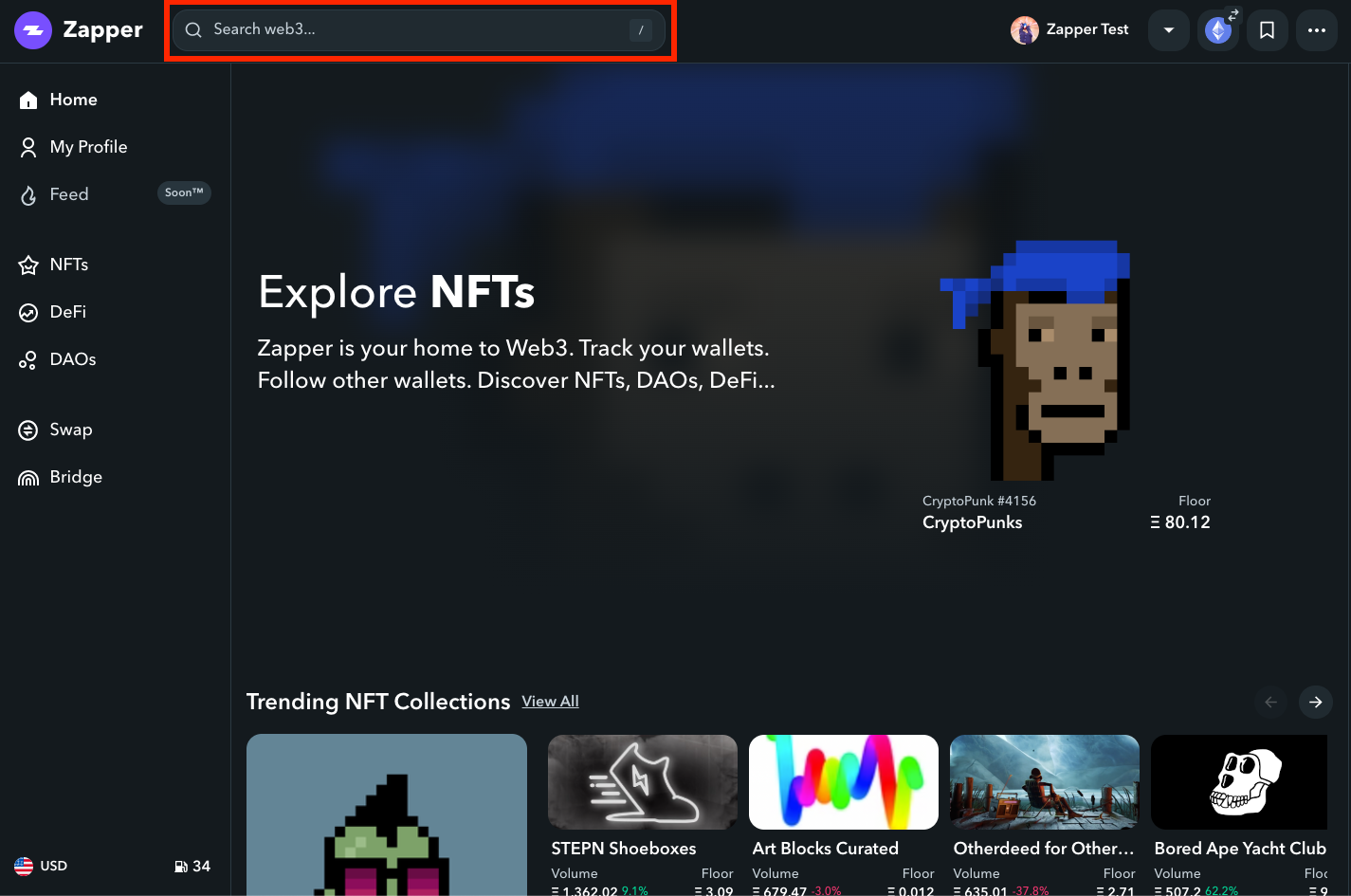 Finally, in the bottom left corner of the navigation bar, you can select the currency you would like to see your assets and all the assets on your dashboard displayed in. You can also see the estimated gas fees for your current network in this location.