Please follow these steps to import your Zapper Web Account:
On Zapper Web, you may have various connected wallets, bundles and watched wallets that you follow. You can easily transfer all of them directly to your Mobile App
In order to do so, open the app for the first time and click on "Import from Zapper". Follow the instructions and go on zapper.fi to Scan the QR Code. The code can be found in the dropdown selector "Sync Mobile App"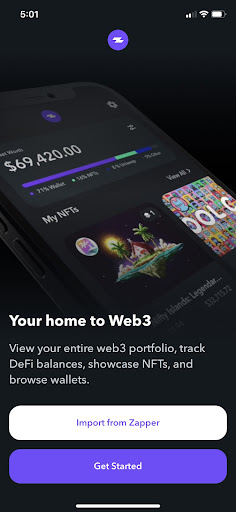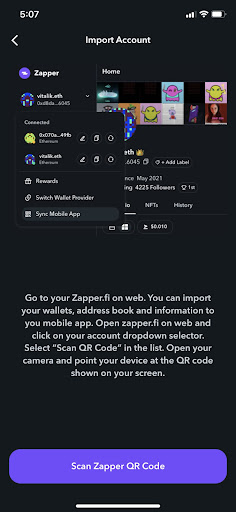 You will be prompted to give access to your phone camera and scan your Web generated QR Code with your phone.
Success! You have now all your wallets, bundles, and watched wallets on your Mobile App!